This article is intended to assist our VIP Support clients, with using our official Helpdesk Ticket portal. Using this web portal is the most efficient way to view all active, pending and solved tickets. Users can easily create, reply or close tickets using this method.
1. Open your favorite web browser (Safari, Chrome, Firefox) and go to https://helpdesk.supportmymac.ca
2. Click the Sign In button and sign in using the email account normally used to contact SupportMyMac: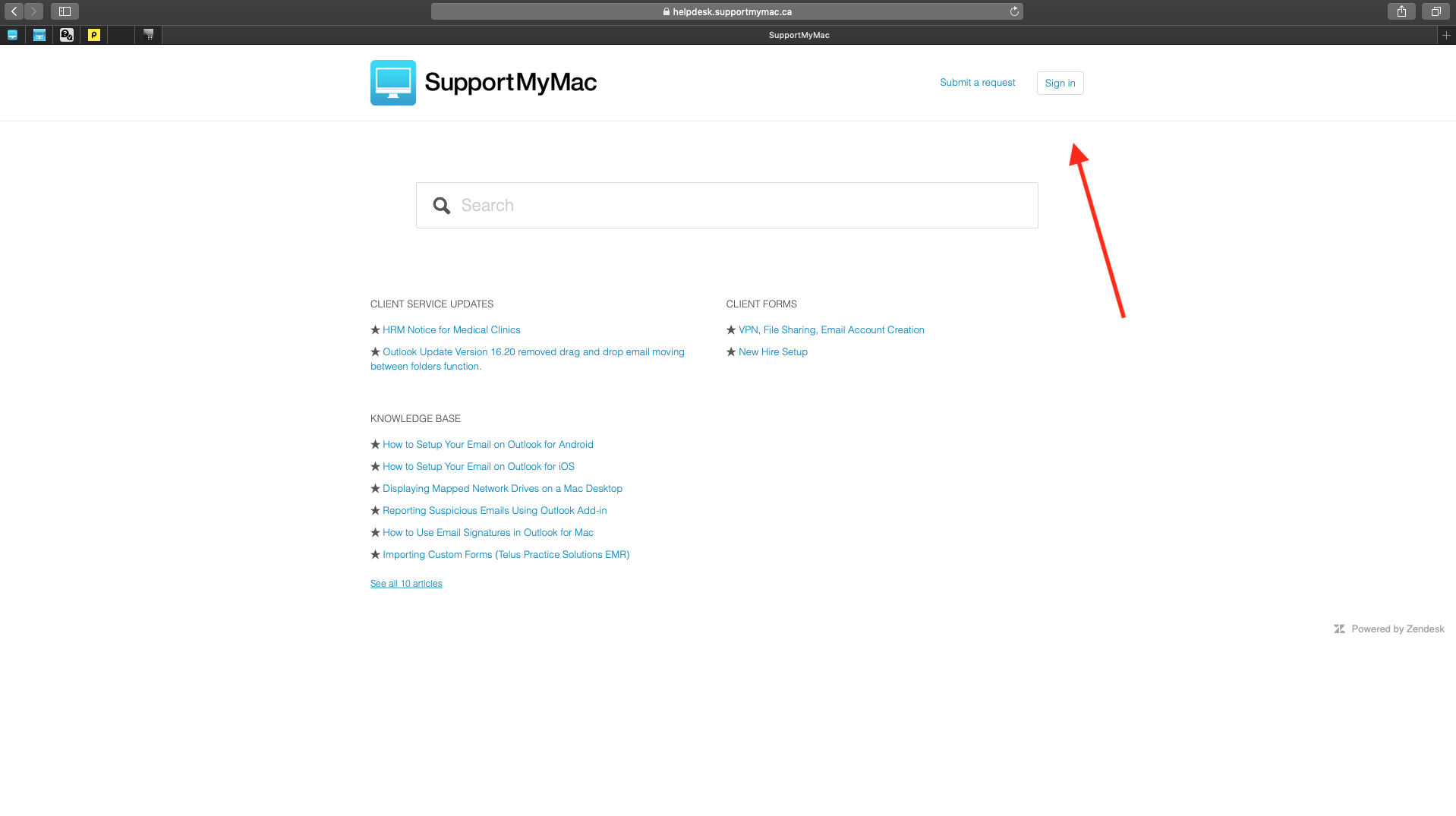 3. If this is the first time you sign in or do not remember your password, click on Forgot my password and follow the steps indicated, to reset your password.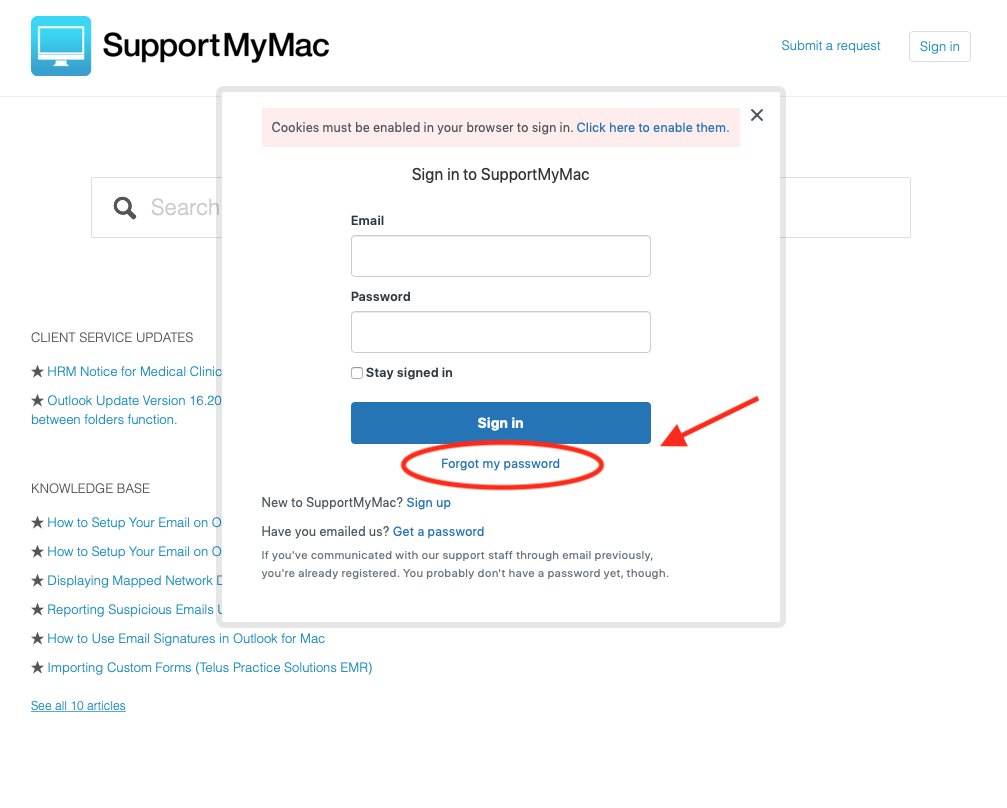 4. To submit a new ticket or request support, click on "Submit a request" and fill in as much information as possible and your ticket will be placed in priority order.
5. To view all tickets (Active, Pending, Solved), once signed-in, click on your name at the right hand corner of the web page and then "All Activity"
6. Should you require additional assistance, feel free to contact us by phone or email and we will be happy to schedule a remote session to help you.