How to make a network drive accessible from Mac desktop
Depending on your settings, mounted drives may not always appear on your desktop. That's not necessarily a problem if you don't mind only being able to see connected servers in Finder window sidebars and open/save dialogues.
If, however, you want your network shares to always be just one double-click away (in the same way that most people have Macintosh HD as a visible item on their desktop) just follow these steps:
Open Finder > Preferences or click Command + to open Finder Preferences
Click the General tab, then tick the box next to Connected servers
Close Finder Preferences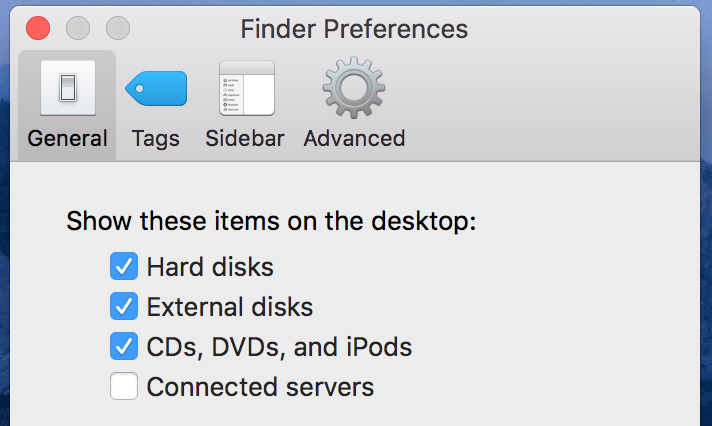 Should you require additional assistance, feel free to open a support ticket by emailing us at helpdesk@supportmymac.ca for further assistance.